On today's Dr. Oz Show, Dr. Oz is once again talking about a new fat burner that has a lot of promise. I haven't heard anything from him really since Green Coffee Bean Extract, so it's nice to see a new potential fat burning supplement gaining some popularity in the market. So what is this new product? Garcinia Cambogia.

What is Garcinia Cambogia?
This is a plant native to Indonesia. People there use it in soup to help with weight loss. It's been used there for 100's of years. Instead of using the whole plant, manufacturers in the US have found a way to get the extract from it (HCA), so that people can take it in pill form.
Garcinia Cambogia for Weight Loss
Researchers have shown that taking Garcinia Cambogia with meals can help you lose 2-3x the fat as not using it. Dr. Oz even said you could expect to lose 2-4lbs per month without making any changes to your diet. Now imagine how much you could lose if you also went on a diet and changed your activity level.
Dosage / Directions
Dr. Oz recommends taking 500-1000mg of Garcinia Cambogia with each meal. He said not to take more than 3,000mg per day though.
How Much Does It Cost?
The nice thing about this product is it's cheap! You can get a one month supply for under $15! I found a pure version from Life Extension called just HCA for like $13.50. This gives you 500mg per capsule.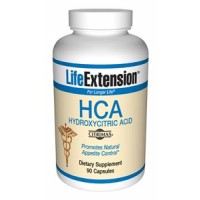 Side Effects & Warnings
Dr. Oz warned not to take this product or to talk with your doctor if you have any of these conditions:
Pregnant or breastfeeding
Taking a statin
Have diabetes
Have Alzheimer's
Overall, it's pretty cheap so I don't think it can hurt to at least try it out.
Thanks for installing the Bottom of every post plugin by Corey Salzano. Contact me if you need custom WordPress plugins or website design.